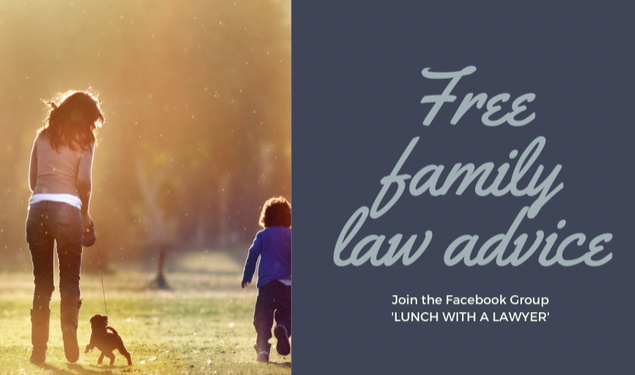 What do I do if my ex wants to take the kids to Dubai? My child's father refuses to pay child support but he's just bought a Tesla, what can I do? My daughter-in-law refuses to allow me to see my grandchildren, do I have any rights? Do you have family law questions, but not sure where to turn?

It's not every day you have the opportunity to get free answers to your legal questions over lunch, but now you can through a private Facebook group called 'Lunch with a Lawyer'.

Each weekday from 12pm to 1pm experienced family lawyers from Australia's first non-profit law firm devote their lunch break to sharing legal information and answering all your family law related questions. Once part of the group, members can post questions on the group page or send questions via private message.
New Way Lawyers launched this initiative in March 2020, following an increase in demand for family law services during COVID19 lockdowns. The Facebook Group has a following of 3.4K and a 100% response rate, so all questions get an answer and it's completely free.

The testimonials speak for themselves as grateful individuals leave feedback for the free service. "I can't express in words my gratitude and how helpful your information and guidance has been and how much it has calmed my anxiety whilst I try and do my best to prepare all of the court documentation." (Name withheld for privacy).

Everyone's circumstances are different, so it pays not to rely on advice from Dr. Google or hearsay from friends who think they're being helpful. There's no substitute for obtaining legal advice that's tailored to your situation from a qualified family lawyer. Obtaining expert advice early on could save you tears and anxiety.

Join the fast-growing Facebook group of satisfied individuals who can rest easy knowing they have a sounding board to turn to when they are going through the difficult and challenging situation of separation or divorce.